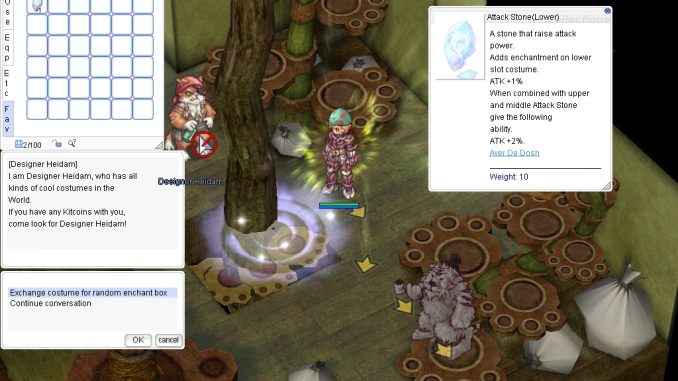 Almost all costume from Malangdo Enchant already available as random drops.
10% drop from MVP, 1% drop from Normal Monsters.
Good Luck !
*There will be some issue (next future update to make sure all items are correctly available and fixed soon) :
– Some items might be still 'Unknown Item' Apple.
– Some items might have error issue when being equipped.
I released this content early to recheck and make sure all almost 300+ costumes are available and can be fixed (if theres any error issue) if possible.
If error happens and you cannot login :
1. Login http://controlpanel.reunite-ro.com/.
2. Choose your character that have error issue.
3. Click Reset Look and try login ingame.
If you still have issue after that, you can directly PM me in Discord. Thank you.
*** If you have issues extracting the files, you can download the latest winrar and use it to extract the folder.