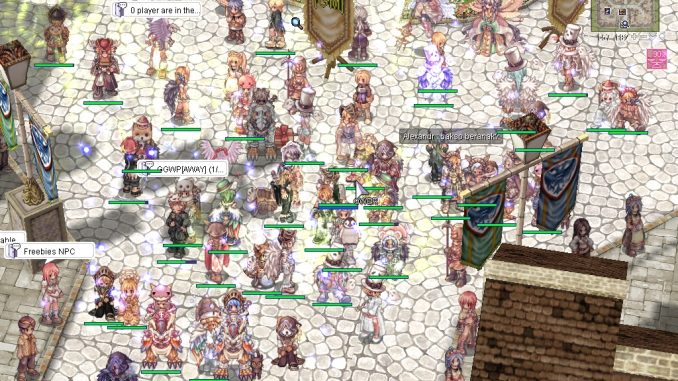 There are some changelogs for 29 January 2020.
– Added 1 more channel which is better latency and more connection options.
– Resolves an issue where Feint Bomb was giving users infinite duration from AoE statuses.
– Resolved Expanded Baby classes and Summoner class parameter cap defaulting to the upper class.
– Fixed Duneyrr card (script from aspd to perfect dodge as the description).
– Fixed sitting issue for devoted players.
– Recoded Fili NPC (Quest Eclage) for some corrections.
– Fixed SG_FEEL dialog cancel.
– Updated Biolab Nightmare Instance NPC and item drops.
– Updated Item database regarding Racing hat and Racing enchant (future use).
– Fixed homunculus idle share EXP Check.
*** If you have issues extracting the files, you can download the latest winrar and use it to extract the folder.
**Make sure verify your email to login client.