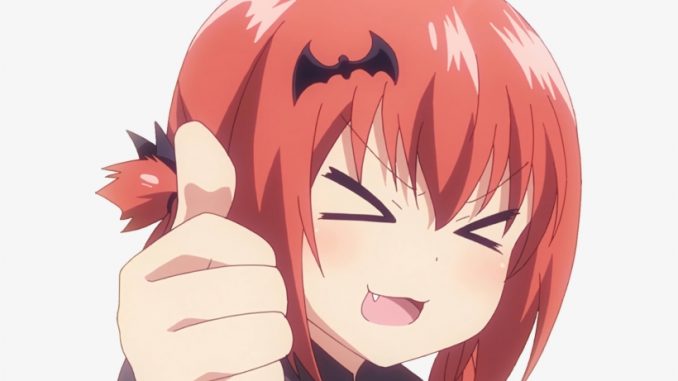 Sorry I dont have much time to updates on changelogs open beta test for everyday here from the starting of our open beta test around november ago, so here it is. New features added will be posted soon and ill create some menu for that so that you can always check it out ya ?
Changelogs Open Beta Test November – 19 December 2019 :
– Card Remover NPC will not destroy items anymore.
– Drop rates for Common, Healing, Usable and Equipment Drop Rate adjusted to 500x (10 times higher than the previous configuration).
– DOTA Sound PVP Added. PVP Configuration + WoE customization will be added soon.
– Enable MVP Drop Logs (for future use).
– Fix PVP Room Izlude Map + Izlude Town,
– Changing Starting Point Spawn to Prontera.
– Additional Usable Item Freebies Added.
– Mall NPC Added – Stylist NPC removed temporarily.
– Homunculus Friendly Rate changed to 50x (50 times higher than the previous configuration).
– Golden Thief Bug Card effect changed to 30% for resistance and sp consumption.
– Tool Dealer added in Prontera.
– Refinement Rate adjusted (2 times success chance compare to original).
– Additional channel added (Singapore).
– Hat Maker NPC Added.
– Yggdrasil Berry Box, Acid Bomb Box and Poison Bottle Box confirmation removed.
– Sunglasses NPC Added.
– Silvervine Fruit, Yggdrasil Berry Box, Acid Bomb Box, Poison Bottle Box, Kafra Card, Gym Pass, Halter Lead 7 Day Box, St Patrick's Hat [1], Enriched Oridecon, Enriched Elunium, HD Oridecon, HD Elunium, HD Bradium, HD Carnium, Red Bread Hat [1], Cat Ear Beret [1], Skull Cap [1], Adventurer's Backpack [1], Snake Head Hat [1], Pecopeco Hairband [0] and Black Devil Mask [1] added in Cash Shop.
– Killing players can gain Cashpoint (PVP/WoE).
– Killing MVP can gain Cashpoint.
– Disguise Event Added, can gain Cashpoint. 10 rounds for every 1 hour. (Example : 8.00am, 9.00am,…)
– Find The Mushroom Event Added, can gain Cashpoint. Randomly spawn 5~10 mushroom every 1 hour. (Example: 8.30am, 9.30am,…)
– Teleport Level 1 menu can be skipped now.
– Fix click walking to Healer issue.
– To avoid issue, Jobmaster forced to 3rd job after rebirth.
– Biolabs Nightmare Added in Bio Labs Dungeon section.
– Fix notification Cashpoints only for MVP kill.
– Dopplenganger Card ASPD Rate increased to 30%
– Moonlight Flower Card Speed Rate increased to 35%
– Hairfix client added.
– Skill Tree can be bypassed.
– Healer now have the ability to repair and also identify items.
– Stylist NPC Added. Make sure run Reunite RO patcher to receive the updates and avoid any error.
– Fix Doram login issue.
– Fresh Grass Necklace [1], Cute Grass Necklace [1], Charming Grass Necklace [1], Charming Grass Necklace [1], White Shirt [1], White Eco Shirt [1], Doram Suit [1], Luxurious Doram Suit [1], Elegant Doram Suit [1], Doram Manteau [1], Luxurious Doram Manteau [1], Elegant Doram Manteau [1], Magic Foxtail Staff [2], Elaborate Foxtail Replica [2], Magic Yellow Foxtail Staff [1], Wooden Slippers [1], Red Eco Boots [1], Doram Shoes [1], Luxurious Doram Shoes [1], Elegant Doram Shoes [1], Enriched Foxtail Staff [1], Long Foxtail Staff [1], Dragonfly Sitting Foxtail Staff [1], Large Foxtail Staff [1], Marvelous Foxtail Staff [3], Foxtail Replica [3], Wondrous Foxtail Staff [2] and Fine Foxtail Replica [2] now can be dropped by monsters.
– Enchanting in Mora will not breaks the item anymore.
– Green Ale delay has been changed to 3 seconds, but has a 20% chance of auto casting 'Confusion' on the user. (10% higher than normal).
– OGH Enchant slot will be not break anymore (but doesnt mean it doesnt fail). But Enchant Slot will remove the enchant. Will update this soon.
– Fix account login registration loose issue.
– Fix players that are having errors sprite. Will check for more possibility soon.
– Peak players announcement added.
– @support commands added.
– Additional security function added for emergency/serious cases.
– Old Glast Heim enchant slot now will retain enchants and also the refining level.
– Fix Healer repair issues.
– Website Monster Database Updated with current rates. So check it out : http://controlpanel.reunite-ro.com/?module=monster (There are a few additional updated drop items didnt added yet there).
– GTB block status change. Damage reduction to magic 70%, additional SP consumption 70%.
– Update on card description soon with final client.
– Hair Colour (Female) error issue fixed. Run Reunite RO Patcher.
– Temporary Fix Patch Added to avoid errors. But 100% will complete patch tonight with additional sprite.
– Killing players can gain Cashpoint (PVP/WoE). Each kill = 2 Cashpoints.
– @bodystyle commands added (Example : @bodystyle 0, @bodystyle 1 for 3rd job alternative body styles).
– Patch regarding mounts added. There are still a few improvements needed but will be added that soon after receive test results (low priority).
– Fallen Angel Wing enchants NPC Added with 3rd enchant possibility.
– Updated effects description for Doppelganger Card, Moonlight Flower Card and Golden Thief Bug Card.
– For today testing WoE, all jobs can go inside the castle.
– Doram will behave like other classes (demi human).
– Corrected Horror Toy Factory treasure drop. Fixed an issue where the treasure chest gave Red Lantern instead of Bloody Coins.
– Blank Eyes error has been fixed. Run Reunite RO Patcher.exe
– WoE session added on Sunday 9pm-10pm.
– Fixed the issue with airship board quest and Trick Dead Quest
– Resolves an issue hatching eggs when trading and eggs not being deleted after the pet is lost.
– Implemented items from Biolab Edda.
– Idle more than 300 seconds will not received loot from autoloot.
– Vendors will not restored after server restart (for now).
– Thanatos Quest now can be done by Summoner/Doram.
– Immortal Heart, Fabric and Empty Bottle Added in Alchemist Shop.
– Spiked Scarf and Rainbow Scarf added in Cash Shop.
– AFK System Revised to Actively Ingame System.
– Additional cloth color added. You should try to check with our new cloth color, you might like it. Also fixed some cloth color issue. Added almost all job sprite including Star Emperor and Soul.
– Actively System changed commands to @activecheck.
– Geffen Magic Tournament. Tell me if you have any issues with this.
– For now you can change job to Soul Reaper or Star Emperor and jobmaster will give option to rebirth or directly 3rd job using the Job Master NPC.
– Fix issue with equip view.
– Party Name will be shown even without guild.
– Acid Bomb from Acid Bomb Box are now stacked.
– Actively Ingame System revised once more. You wont be kicked ingame anymore.
– Spiked Scarf and Rainbow Scarf item restriction now only cannot be dropped.
– Rebalancing of 1st/2nd/Transcendent class skills .
– Initial release of Sky Fortress Invasion Instance.
– Cashpoints from killing players can only be obtained from 5pm – 12am.
– Zeny to Cash Point NPC Added at Prontera. 16 December 2019 11am SGT. Rate : 150,000 Zeny = 1 Cash Points. For every 10 Cash Points, You will receive 1 Reward Points (That you receive from actively ingame).
– Poring Catcher Event added. Rewards for now : 15 Cash Points.
– Gefenia01 crash map fix added.
– Evil Marcher Hat [1] and Sound Amplification Device [1] added in Cash Shop.
– Stone of Sage weight reduced from 30 to 1. Updated with restriction of Rainbow Scarf and Spiked Scarf.
– Change description Cenere Card to ASPD.
– Max inventory increased from 100 to 120.
– Introduction of VIP System.
– Fixed SC_KEEPING and SC_BARRIER exploit after classchange.
– Corrected Rock Ridge monster spawn.
– No more vendors in Prontera after server restart.
– Find The Mushroom NPC relocated.
– WoE Zeny rewards changed from 2 Million Zeny to 15 Million Zeny. ( Some more changes + Treasure drop will be announce soon).
– WoE session added Tuesday and Thursday 9pm – 10pm. Will announce soon the type of WoE starting next week.
– PVP announcement and sound corrected . Some PVP setup and map will be changed.
– PVP Rank count issue resolved. Changing outdated code with the suitable one.
– Some NPC relocated at Payon town. Need NPC relocation request ? Request in suggestion.
Ill updates Renewal Refinement System with other changelogs and feature soon in another post. Open beta test will be ended very soon.