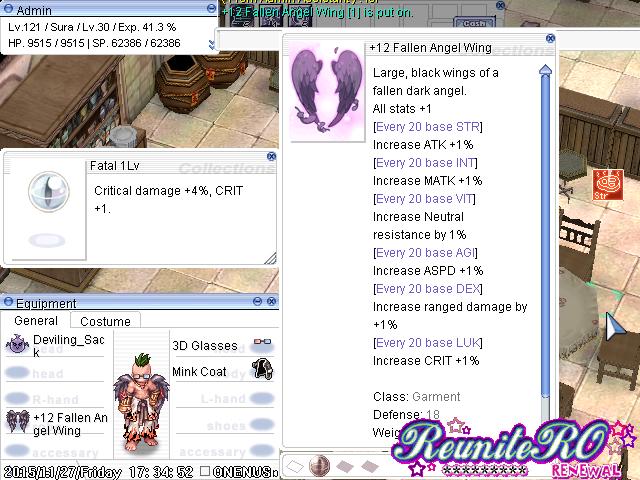 Fatal Enchant Fallen Angel Win Added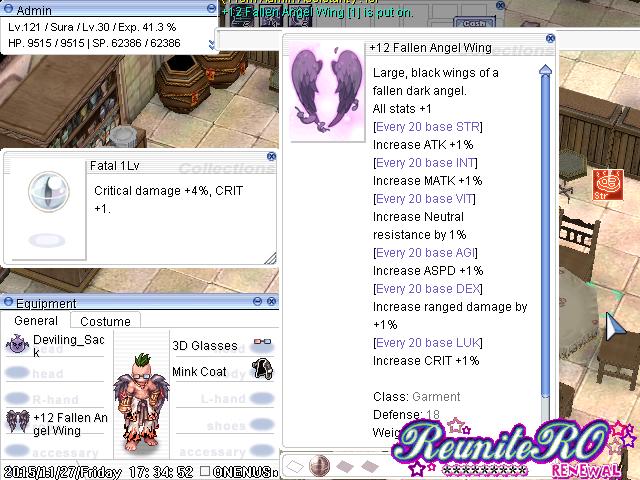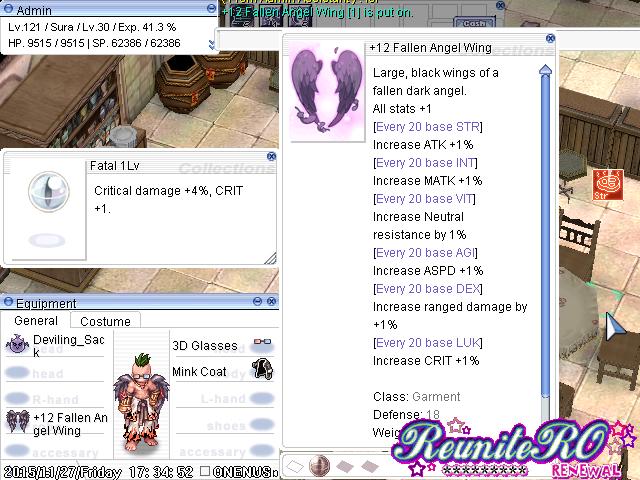 Fatal Enchant for Fallen Angel Wing Enchant NPC Added. Now you can enchant fallen angel wing for CRIT!
Other than that, there are a few changelogs that you need to know :
– Castle ,Job WoE added :
– Yggdrassilberry delay changed to 1.5seconds.
– Green Ale delay changed to 0.8 seconds
– Bossnia auto teleport


– WoE Reward All,WoE reward winner , WoE Drop
– Event Jumper, Poring,Daily Login,etc (CP)
– Web updates – downloads, etc