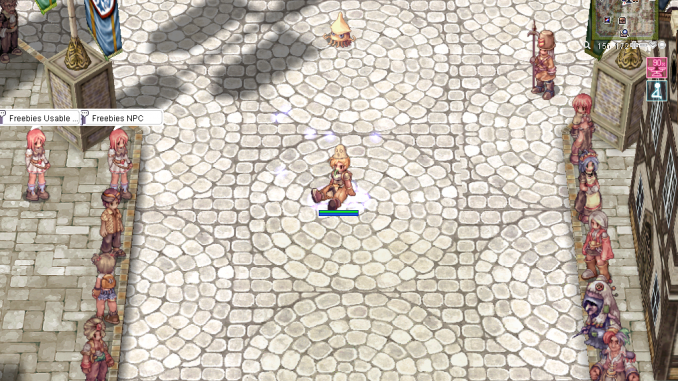 Gepard Shield Protection added started on 23 January 2020. Keep calm and stay tuned for upcoming updates soon !
Please download our latest patch client or full client to make sure theres no issue for future updates.
*** If you have issues extracting the files, you can download the latest winrar and use it to extract the folder.
**Make sure verify your email to login client.
– Megaphone will be disabled during WoE time.
– Changing Gravitational Field skill interval to 1 second (for now).
– Like & Share Event redeem NPC Added. Will be updated from time to time.
– Crimson Two-Handed Staff [2] [Two Handed] Item ID# 2025 (Crimson_Two-Handed_Staff) now available for Sage Class jobs.
– Nuke check removed (will PVP/WoE).
– Old_Rune_Circlet , Old_Mitra, Old_Driver_Band_R, Old_Driver_Band_Y, Old_Shadow_Handicraft, Old_Minstrel_Song_Hat, Old_Midas_Whisper, Old_Magic_Stone_Hat, Old_Blazing_Soul, Old_Wind_Whisper, Old_Dying_Swan, Old_Circlet_Of_Bone, Old_Protect_Of_Crown and Old_Camo_RabbitHood restrictions are now changed to not droppable.
– Changing Gravitational Field Interval from 1 second to 1.5 seconds and damage multiplication inside the area by half (18 to 9).
– NPC Basta refine +10 and above using HD ores (HD Bradium/HD Carnium) will not downgrade to +9, however requirement fee and items are still will be used.
– Cash Point rewards from killing PVP restricted to the designated PVP and WoE maps only.
– Updated some Costume items in the database.
– Additional scripts support for higher integer value (preparation for more updates later on).
– Fix typos for Leablem NPC.
– Fix bonus Regen HP & SP script.
– Fixed an issue (menu offset) in Eclage Quest.
– Updating some databases for monsters and items (future use).
– All autotrade vendors will be closed. You can reopen back after server started later.
– Max guild members changed to 30.
– Gepard Shield Gameguard Protection added.
!ping – shows statistic of connection
!vsync – disables limit 60 FPS