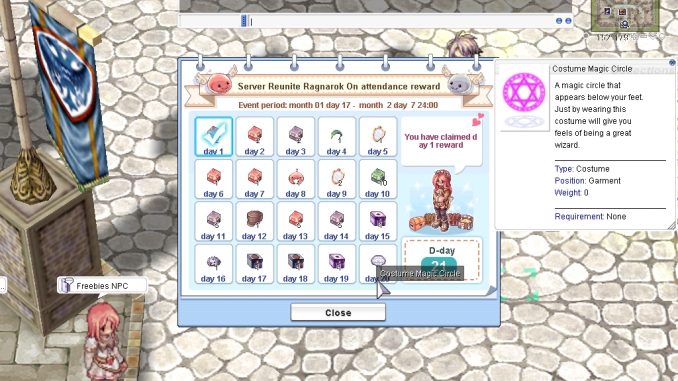 Run Reunite RO Patcher.exe.
New Daily Attendance Check for January 2020 Added.
Start : 17 January 2020
End : 7 February 2020
Read our Tutorial : Claim Daily Attendance Check-In here : http://reunite-ro.com/tutorial-claim-daily-attendance-check-in.
*** If you have issues extracting the files, you can download the latest winrar and use it to extract the folder.
**Make sure verify your email to login client.