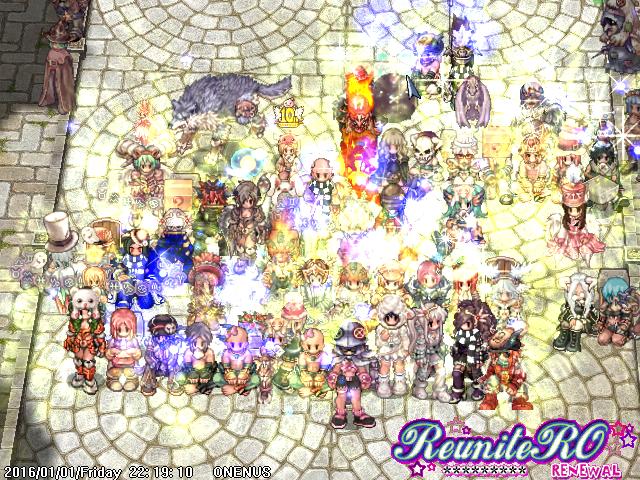 Happy New Year 2016 !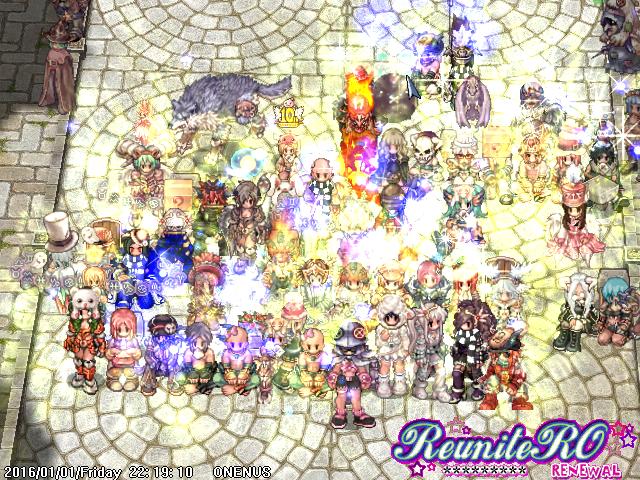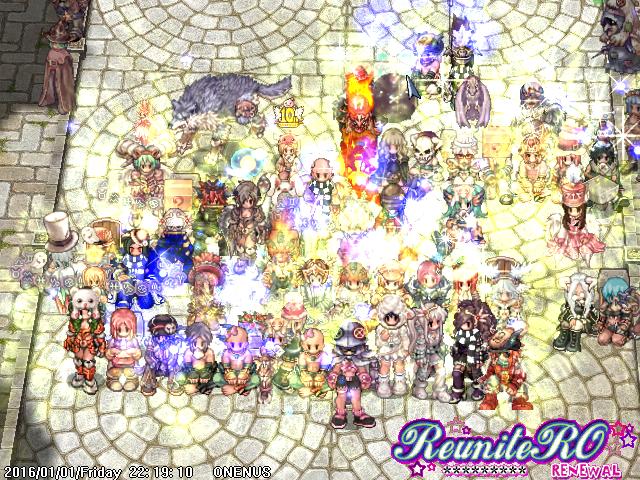 Hello guys , I hope its not too late to wish you guys Happy New Year 2016 ! Wish you best of luck and full with happiness in this year ! Happy New Year from Reunite-ians !
Dont forget we have 3v3Get The Flag Event tonight, if you want to participate, register your party here : https://www.facebook.com/groups/ReUniteRagnarokOnline/permalink/731632913603238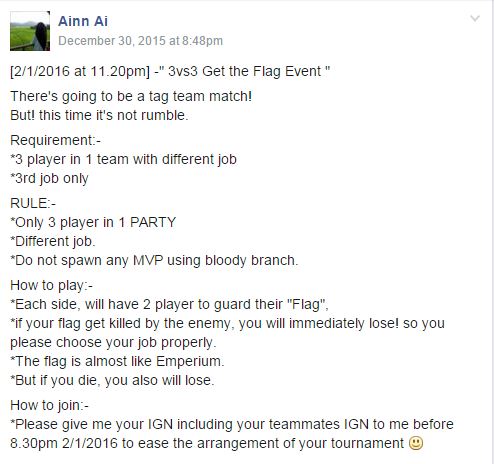 There are some new events going to be add too. Check this out :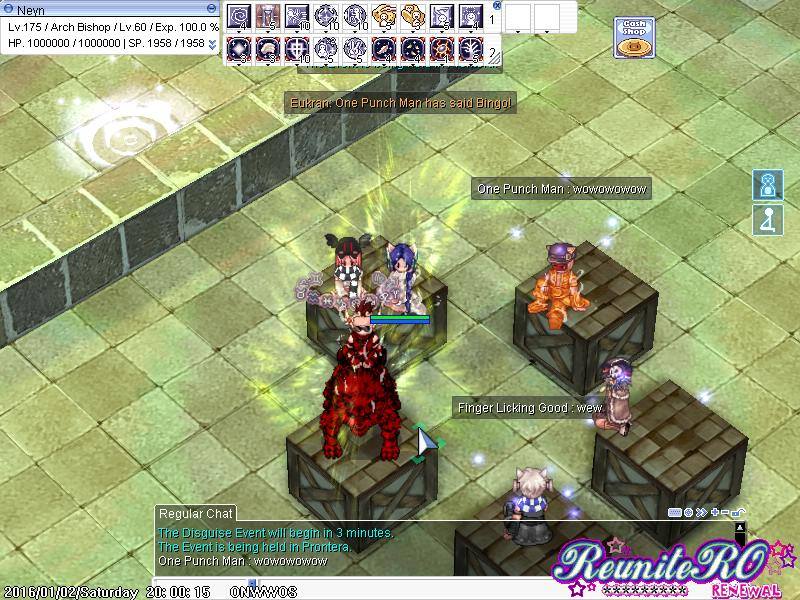 There are some changelogs for today since it is new year, new months, new events ! Run Reunite RO Patcher.exe guys to receive latest update from us !
-Update to latest Revision 15384
-Removed old castle owner
-New castle for War of Emperium this month
-Patches for our exclusive New Year Events and costumes
-Added some ammunition for Rebellion Job (Slug Ammunition SH, Slug Ammunition H)
If you wish to make some donation, you can contact me directly via Whatsapp 0177860670 or via my Facebook: https://www.facebook.com/amirazman92 for server supports and GM's payment. Our community is growing bigger, lets come and join us !
Stay tuned with Reunite Ragnarok Online !