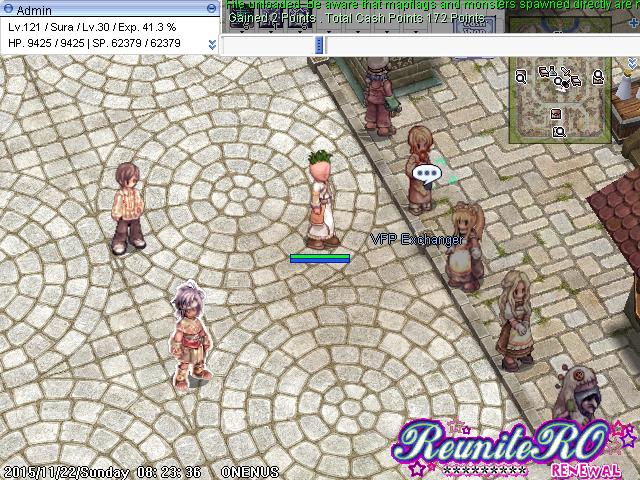 Cashpoints are one of the currency in Reunite Ragnarok Online – Reborn Server. Cashpoints can be obtained by many ways, and one of it is from VoteForPoints.
VoteForPoints is a system that can give Cashpoints to player's account respectively to their votings count.Every votes : 1 Cashpoints.There are a few Voting Sites : GameSites100 and GameSites200 (currently,will be added more soon).You can vote for every 12 hours and convert VoteforPoints to Cashpoints by using VFP Exchanger NPC located at Prontera.
How to use Voteforpoints System :
Open this website and login with your username and password : http://reborn.reunite-ro.com/?module=voteforpoints .
Click on 'Vote' button and do the vote verification.After that, your Vote Points will be added,and you can vote later after 12 hour.
Login ingame and talk to VFP Exchanger NPC at Prontera. Your Vote Points will be converted to Cashpoints.
Its easy ! You can repeat this steps every 12 hours. Have fun in Reunite RO – Reborn !
If you have any problems and enquiries, you can drop your comment below. Any suggestion and criticism will be considered. Thanks !